Andata e ritorno (Signed) (Back in stock!)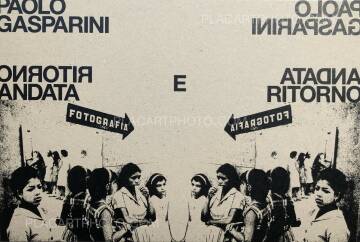 Photographs: Paolo Gasparini
Text: Marco Menato, Silvio Mignano, Alejandro Sebastini Verlezza
Publisher: La Cueva casa editorial
80 pages
Year: 2019
ISBN: 978.980.7780.06.3
Comments: Hardcover, silkscreen on cover, 480 x 320 mm. Designed by Ricardo Baez .Edition of 350 copies. A Gorgeous printing process!! Signed by Paolo Gasparini!
"It might seem exaggerated, or even presumptuous, but already in the remote 60's - When that little magic word, photobook, didn't exist, and the celebrated Martin Parr was still a child- I was aware that a photobook was not simply a book with well-framed, independent photographs, but a "racconto", a story told through images. I knew that the essence of the photobook is narration, and that through its own visual language it builds a story. That is what Paul Strand had explained to me as we traveled from the espeletias of the Venezuelan Andes to the raw horizon of Maracaibo Lake, a horizon made of oil towers incessantly swinging"
Extract from the text by Paolo Gasparini "My Small Fotolibre"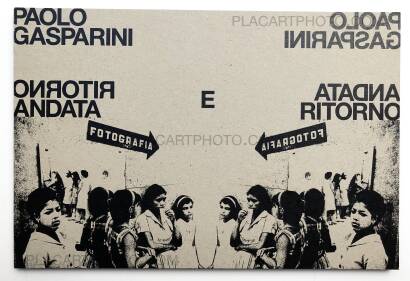 more books by Paolo Gasparini
more books tagged »Paolo Gasparini« | >> see all
Books from the Virtual Bookshelf josefchladek.com